I became a fully qualified teacher of Hatha Yoga after extensive training, to level 4, with the British Wheel of Yoga (BWY) in 2018 (arguably the most respected yoga organisation in the UK). I have been regularly teaching locally and online since then and love it more every day

I started my Yogic journey in 1998, when my son had been born and I experienced severe back pain after his birth. Yoga and Pilates helped me to recover in a natural way, learning to use my body to help heal itself. I practised Iyengar /Hatha to an advanced level plus many others such as Yin, Tree, Vinyasa, Ashtanga to name a few with classes and many retreats.

Yoga is a gift I want to share with everyone, especially with the lockdown creating more physical/mental challenges in all of our lives. It is a big part of my physical and mental life, helping me to be the person I want to be.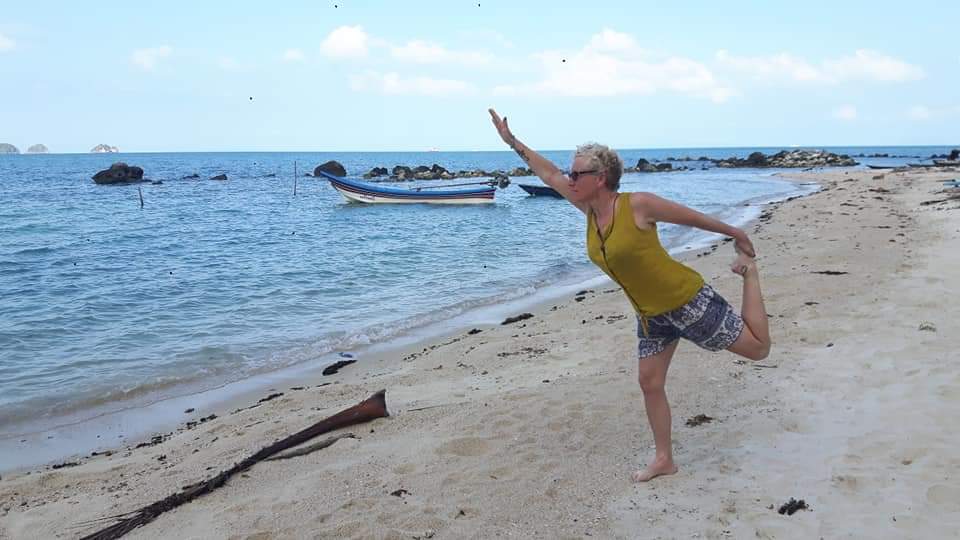 IMPORTANT
All equipment must be brought to lessons as I am currently unable to share due to current regulations
In order to attend sessions please complete this short health questionairre listing any medical conditions I would have to be aware of to ensure your saftey during practice. I am insured with the British Wheel of Yoga and this is a requirement they set out to all registered Yoga Instructors.

Find the form on the terms and conditions page here, and send it to me at debbie@holisuntherapies.com.
I provide group classes or individual sessions, whatever provides the most benefit for you! Contact me for prices!
Click here to find out more about Hatha Yoga, the style I teach in.